Wentworth Consulting Group delivers more than four decades of IT Management training, certification, and field expertise to help you realize the full value of your investment.
Trust Wentworth Consulting Group to Manage Your IT
Wentworth Consulting Group is your CTO, CIO, CISO, and Business Process Modeling Service Provider. We manage the technology operation of your business and the relationship that your business maintains with your internal IT department or external IT Services Providers. With over 40 years in the Information Technology field, and almost 30 years in Managed IT Services, WCG understands what it takes to properly design, engineer, deploy, secure, facilitate, monitor, and manage your technology infrastructure.
We understand that Technology runs business and without it work slows down or stops.
We understand networks and what it takes to make them work well.
We understand

Security!

We will teach you about Security!
We understand The Cloud and whether or not you should be there.
We understand the Internet and how you should connect to and capitalize with it.
We understand Up-Time, Down-Time, and Crunch-Time.
We understand business and will spend the time to learn yours.
We understand business process, worker process, and create technology processes.
We don't sell products, however, we recommend industry proven solutions.
We are what your Executive Team is missing.
Let us help you get back to your business.
Owner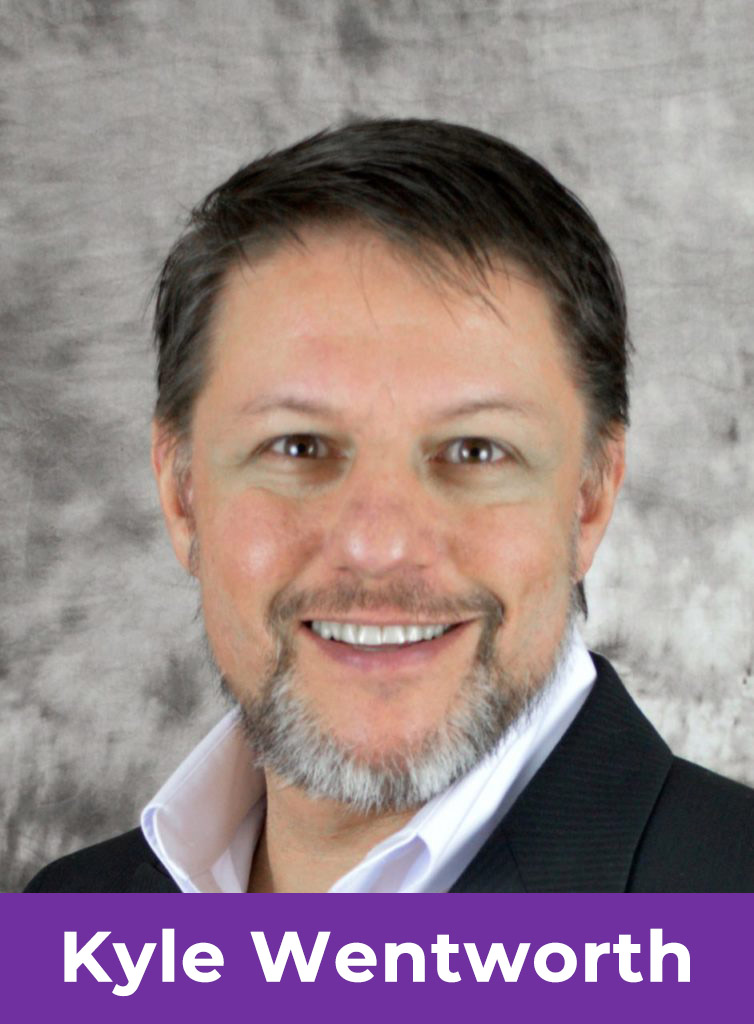 Kyle Wentworth, the founder of Wentworth Consulting Group, is an information systems security professional and dynamic leader with proven success in creating, developing and managing IT security and services solutions practices. He is an innovative engineer and consultant who creates and delivers IT services that provide a diverse range of clients with the computing design and integration solutions that they need to run their business.
Kyle has been challenged in leadership roles throughout his life. His father, a World War II and Korean War Veteran, eight of his siblings and himself make up 10 immediate family members who have served in the United States Armed Forces. Kyle served 9 years in the US Army as an Information Systems Security Officer. After the Army, Kyle was sought out by the Department of Energy at the Los Alamos National Laboratory where he served three years as a security engineer and major problems solver.
Kyle has had an exemplary and longstanding career in computer science. He has an outstanding ability to communicate, uncover the technology needs of today, and share new ideas in the information technology field. His understanding of Business and Application Process Modeling and the Worker Process provide an unmatched perspective connecting your business to your technology. He brings your company the tools you need to make wise, economical, security minded, productivity driving decisions.
Technology Runs Your Business
Make it part of your process